Good day to you. A little later than usual, but nonetheless – the weekly Armitage round-up with lots of goodies from tumblr, now with new header. In expectation to lots of audio goodness, I am switching to Richard at the microphone. Plus: added thumbporn.
Enjoy the round-up!
Before you go, I have a sweet little extra for you. Kathy has left another ode in the comments of the latest shrine reveal. We can't have it languish there. Here it is, appropriately illustrated:
⍨"❤︎"⍨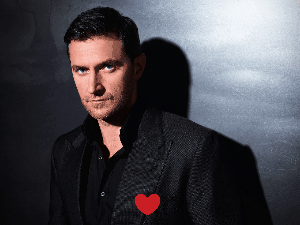 On a different note – Valentine's day is coming up in 11 days! Which makes me wonder whether the community wants to do anything to mark the day? Remember 2014? We organised a Secret Valentine back then, with submissions posted on a dedicated blog. In 2016, Sinnamin organised a Valentine Swap. (This year she organised a card swap for Valentine's Day over on Twitter.) Last year, we celebrated love and shared insights into our RA fan collections. Want to do something similar? How about something like "my favourite RA moment?" Could be anything, from a scene in a film, to something RA may have done or said, a favourite piece of fan memorabilia/fan fiction/fan art, or any other favourite fandom moment. Or how about a quick evaluation how your "love" for Richard has changed over time – from when you first discovered him, to where you are now? That is certainly a question that is currently in my mind.
Anyway, just sayin'. I am not the world's greatest fan of Valentine's Day, but it provides an opportunity and a reason to spread a little love.
⍨"❤︎"⍨
Other than that – have a lovely weekend, all!
Guylty ❤