I have a raffle result to post. Small shrine, small number of entries, and the winner is… Dele Haynes! Congrats, Dele. I think I have your address courtesy of various Richie swaps ;-). The shrine will make its way to you soon. Thank you for taking part – and the same goes to everyone else, thanks for putting your name in the ring.
The draw protocol can be found under the seal of approval: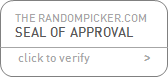 Wait, wait, you think this is all? Nope. I have an ode to rescue. Kathy has been at it again… And boy, she really gets it right here:
Need a bed 😂… But tell me, is it just me or do you also find that picture above really rather titillating? I am trying to put my finger on it. A man in a  reclining pose. I mean, he has covered his crotch with his hand, but somehow… *coughs*… I don't know how to say it… but somehow that makes the whole pose even more provocative imo. Or maybe it is that leg angled up, which means that he is sort of exposing "the most valuable parts", or maybe it is simply that a reclining pose *always* connotates the bed… But *ooof* *wipes sweat off her brow*
I am trying to remember whether I have ever done a picture analysis of this image. I certainly remember feeling quite attracted to the image even though I am *so* not into formal clothing on the man, and particularly pin stripe is one of my pet hates. The reclining pose did it. I also remember having a bit of a Eureka moment at some point when I realised that the picture must have been taken on the set of TI. I actually recognised the weird vases in the background from the café scenes in the show…
Afaik the picture was made by photographer Jude Edginton who supplied photos to go with an article about Richard in the Sunday Times published 30 April 2006. Funny, almost to the day… wait, is that twelve (12!!!) years, almost to the day??? Wow, but you wouldn't think it was that long ago… Sure, he has grown older in the mean time. We all have. But considering that *this* (below) is only three years old, it's pretty amazing how well he has aged.
Right, it's getting a bit hot in here. I think I need to have a cup of tea to cool down…
Oh, one last thing – last word I had of Flat Richie was two weeks ago when he stopped in Tennessee… I know he was travelling domestic from there – and I know who the recipient should be. I'm slightly concerned that I haven't heard anything yet about Flat Richie's whereabouts, but I will inquire now.