12 noon has come and gone. And we have raffle results. Guess what? London Spy Guy RAPS is going to… London!!!! The winner is:
Congratulations, J – the last comment was the lucky comment this time. And how extra fitting that the shrine is going to a London girl. I am thrilled 🥳. I still have your address – I'll put the shrine in the post for you asap.
Thank you to everyone for commenting and taking part. There will be more shrines to be raffled, so better luck next time. This raffle's draw protocol can be found here: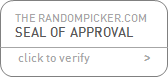 Misc. 1
Did you see the short message exchange yesterday between the master himself and his BS colleague Caroline Goodall?
There isn't really that much known about Caroline Goodall's film, yet, but what I found interesting about the tweets is that Goodall addresses RA as a "great actor writer". I feel like butting into their conversation, screaming "evidence, evidence" in capital letters. We've heard RA talk about his character diaries, there have been the occasional photo hint here and there (I remember seeing well-thumbed scripts and books with post-its sticking out), and sometimes directors have also let on that Richard comes well-prepared to his projects and sends suggestions and questions as prep for his characters. Lately, with his plans of starting his own production company, it seems as if his writing might be put to use… And it sounds here as if Goodall actually has seen his writing. Anyway, surely a great compliment (not to mention the adjectives 'generous' and 'wonderful'). It just makes me feel more curious about his creative writing. Especially as I am not quite convinced by his non-creative writing. – In any case, his tweet certainly fulfilled its purpose. Caro Goodall's film The Bay of Silence is now on my map, and I am curious to find out more about it.
Misc 2
Just as a little funny tidbit, I posted this little screenshot on Twitter yesterday:
As I said over there, I do not mean to make fun of a serious illness such as rheumatoid arthritis. I know it is painful and some of my dearest friends suffer from it. But I couldn't help but smile when I read the term "RA patient". I would consider myself one such, too. Self-diagnosed since February 2012. Symptoms include frequent heart flutters, shortness of breath, occasionally spiking libido. *coughs* Can't say that I mind.
And now for the dear *true* RA suffering friend, I close with a breathtakingly gorgeous picture. If that doesn't make you forget the pain – temporarily – then whatever will?
*ooof* Definitely afflicted! 😵