You may have heard it already from Ali herself:
I'm pleased to say that @GuyltyPleasure has generously offered to take over the running of the website so it won't disappear. We will transfer ownership next month. Thank you for your kind messages ❤️

— RichardArmitageNet (@RAnetdotcom) November 3, 2019
I am thoroughly delighted that Ali has agreed to entrust me with her 'baby'. When she dropped the news on Friday, my first reaction after a public reply was a message to Ali. I just wanted to take action and find out whether there were any alternatives to shuttering RAnet. Ali and I had a quick back-and-forth about the possibilities going forward, and the result is that Ali is going to transfer the website to my ownership some time in December. – The response on Twitter has been pretty overwhelming (and positive) so far. Many thanks to all of you for your messages of support. It is great to see the fandom pulling together – both for the deserved thank-you to Ali, as well as an expression of the wish to keep this well-known fan hub going. It reinforces my belief that it is a good idea to attempt keeping RAnet going – even at a time when much of the fandom activity has moved away from static websites and blogs to the fast-moving and short-lived social networks. The response has shown me that I am not the only one who values RAnet as a resource and a central platform where information about Richard, his projects and his fandom is collated and archived. However, our rejoicing may be a little bit premature because there are some challenges to deal with.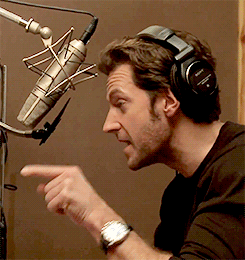 What's the story?
I really hate to dampen your spirits but first of all I need to make clear to you all that we currently have no *guarantee* yet that RAnet can stay online in its current shape and form. It is *certainly* my objective to keep RAnet online as a fan resource *as is* but the problem is the following: The website is built in a CMS (content management system) called Joomla that is getting outdated. As such it may actually not be supported anymore in the near future. I won't go into the technical details here, but suffice to say that we probably need the expertise of a professional web designer/Joomla expert to help us migrate and future-proof RAnet. So RAnet's future hinges not on me alone as the new admin of the site, but there is a lot of tech to deal with.
While the costs of hosting and owning the domain are manageable for me (depending on the future platform, though, but we will deal with that when we get to it), I am aware that involving a professional will incur costs. But that is another bridge that we only need to cross when we get to it.
Going forward
The take-over will not take place until December, as outlined by Ali. I don't envisage any drastic changes of the site but consider the take-over of RAnet like moving into an old house: It's a precious, much-loved structure with lots of history that has been kept spic and span by Ali, who has furnished it with a huge amount of beautiful pieces of furniture. We may have to rearrange the furniture a bit and will certainly add to it over time, but I will only be the keeper of the contents. It might be a good idea to have a few additional caretakers who will also look after this unique and priceless property. But that will be dealt with once we have secured the foundations of the building.
The next steps are to find a web designer/Joomla expert to have a look and diagnose whether and how we can migrate the site. We then need to decide, with the help of an expert, what platform to move RAnet to, in order to future-proof it and keep it going.
I would like to cover costs that are connected with employing a professional, with the proceeds of a fundraiser.
I intend to make the process of securing RAnet's future as transparent as possible. I know that the site is a beloved and appreciated home for many of us, as it was our first port of call on our journey as fans, and my motivation in offering Ali my help was to make sure RAnet can continue to be a fan resource as well as an information hub for new and prospective fans. I also see RAnet as a keeper of fandom history – with comments, fan reports and guestbook entries stretching back many years. That is worth preserving, too. But we will have to speak to a professional to see what can be done, what can be saved, what needs to go.
How You Can Help
If you are or know a web designer who knows Joomla, please get in touch or connect me with him/her.
In the case of a fundraiser, I would appreciate your support in the shape of donations, contributions, bids. (No action necessary right now – I will post details once we know more about the future of RAnet.)
And once RAnet's continued presence online has been secured, there are opportunities to get involved and manage the upkeep of the site.
If you have other suggestions, ideas, advice, I am grateful to hear any of them. Comment below.
I look forward to the next step in RAnet's long history – and I hope that you will be onboard.
Gifs snaffled from riepu10